Being a poker player, always working at the desk, can become monotonous. You might find yourself in need of more excitement, more colors and panoramas, new people and diverse cultures. That happens because your body and your mind are asking for new things to do, new places to see, new feelings to feel. Novelty brings excitement. Excitement brings good vibes. And good vibes bring a great mindset at the tables!
So, here you have 3 islands from different corners of the Planet waiting for you. Continue grinding through June and as July comes make your pick for your next mind-clearing, energy-pumping holiday.
No.1. Let's start with Azores.
Portugal is a gorgeous country, with a beautiful language, amazing architecture and untouched islands. Few people know about Azores Islands and even less people have ever put their foot on these lands. The nature is wild and welcoming, food is amazing and fresh. The pictures speak for themselves. Here you have more useful information.
No.2. Next one is Florianopolis.
Situated in the South of Brazil, this place will make you taste life, Brazilian life that is! The island is waiting for you with great beaches, crazy night life and a lot of surfing activity, even sand surfing. Does that sounds fun? You might do some grinding here while watching the surfers showing off, but our advice is to join them while you can and then come back to the tables with your A game fully restored.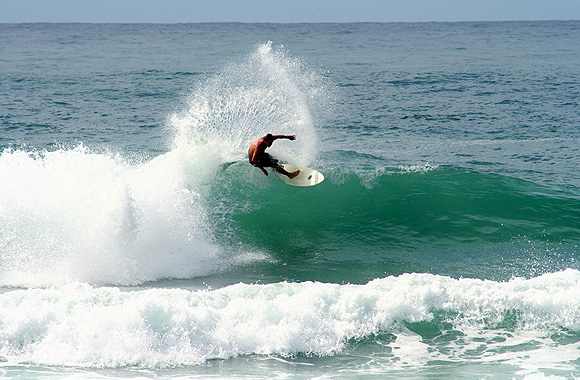 No.3. Son Island
Vietnam deserves our attention at least twice in a lifetime. Culture and history, mountain and sea, white sand and colorful foods, all this is waiting for you in Son Island. Choose this island for spectacular views, new experiences for your taste bums and special tours for fishing, snorkeling or simply visiting the island. See for yourself!
You can go to these islands for more than a weekend or a week. There are multiple Internet providers in each of these places so your grinding schedule can be the same that you have now. Before you decide to do this, though, do not forget to make your own research and check more information about each countries policies regarding Internet use and living there as a foreigner.
Which one did you pick?
Have you been to any of these places? Share some insight with us!
'Till next time, GL!